Below are select photos of "Dokhtareh Shayesteh Iran" Miss iran pageants from the 1960s and 1970s.
=====================================================================
Miss Iran 1967, Shahla Vahabzadeh.
Shahla Vahabzadeh awarded third place in the International Teen Princess Pageant, in Chicago, 1967. She represented iran for the first time in such an ionternaitonal event.

Miss Iran 1968 Elaheh Azodi. She won the Miss International Teenage Princess title in the same year (above photo). Kristiina Kankaanpää (Finland), International Teen Princess 1967 crowned her Iranian successor in Chicago. Note the vintage 1969 Peykan car on the magazine yellow inset, which was a license built British Hillman.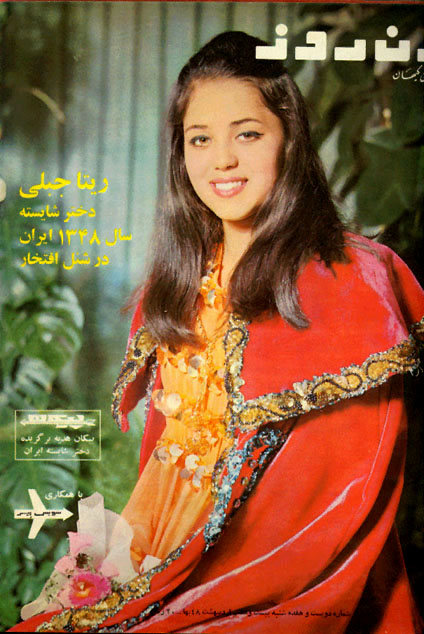 Rita Jebbeli, Miss iran 1968.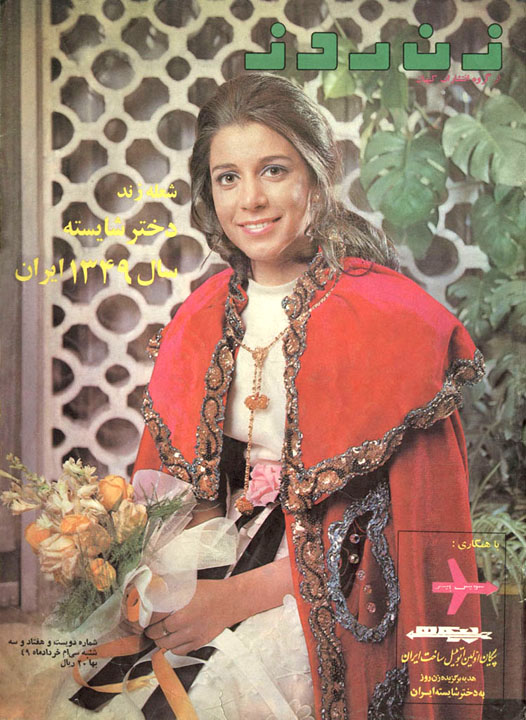 Sholeh Zand, Miss Iran 1970.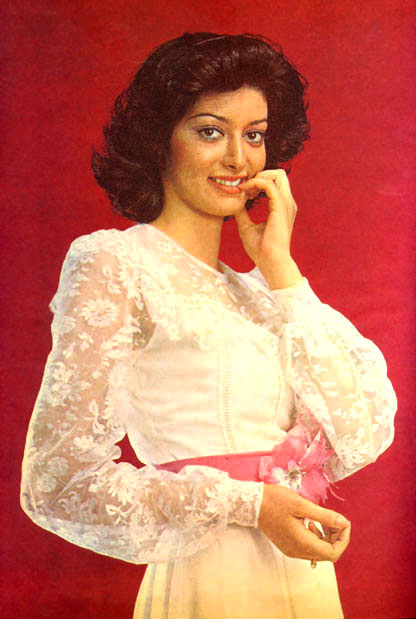 Shohreh Nikpour, Miss Iran 1975. She won the Miss Teenage Intercontinental title in 1975.
Afsaneh Bani Ardalan, Miss iran 1977.
Afsaneh Bani Ardalan was to win fourth place in the Miss Teenage Intercontinental of 1977.