According to a report by NIAC (forwarded by Javad Yassari to Iranian.com), Congresswoman Jane Harman has fully retracted her statement on dividing Iran along ethnic-linguistic lines. Specifically, Harman has retracted the portion of her statement regarding the "separation" of Iran's ethnic groups and regrets the concern it has caused. Harman had recently called on the division of Iran along ethnic lines.
Harmon stated to NIAC:
"I was not and am not calling for the creation of ethnic tensions or separation in Iran – nothing would be less productive…Although my comments on Iran were taken out of context, I regret any concern they might have caused…My point was that the diversity of views in Iran should be better understood in order for the United States to formulate the best strategy for persuading the Iranian government not to pursue nuclear weapons development,"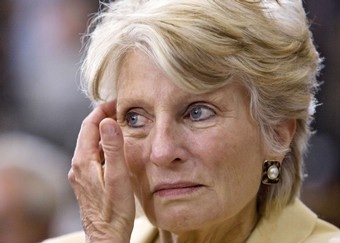 Congresswoman Jane Harmon has retracted her earlier comments regarding the division of Iran along ethno-linguistic lines
Harman's statements supporting Balkanization arose during the American Israel Public Affairs Committee (AIPAC) annual conference. Harmon's answer regarding preventing Iran from developing a nuclear weapon was as follows:
"The Persian population in Iran is not a majority, it is a plurality. There are many different, diverse, and disagreeing populations inside Iran and an obvious strategy, which I believe is a very good strategy, is to separate those populations."
Following Harman's retraction, Reza Firouzbakht, the Chairman of NIAC stated:
"This is an important statement from Rep. Harman…It makes clear that while there are many opinions about how to address the Iranian nuclear challenge, some options are simply not acceptable."
Credit is given to all members of the Iranian-American community to confront the potential conmsequences of Congresswoman Harman's statements. Indeed the Iranian diaspora community responded promptly. A petition was quickly circulated which by May 22, 2009 had collected 10,723 signatures.